Learn About Emporium Express
Emporium Express is not only a locally-owned and operated coffee shop in Nebraska. We're a coffee company that offers freshly roasted coffee beans, exceptional espresso, and delectable baked goods. Just off the Oregon Trail path, we offer both locals and travelers a beautiful Bohemian vibe to enjoy along with delicious drinks and treats.
At Emporium Express, we are proud to offer our customers a loyalty program to enjoy even more perks and benefits. Whether you're looking for beans to brew at home or new coffee to indulge in, we can help you find the perfect roast and flavor you're looking for. You're also sure to find a pastry or baked good to delight yourself with, between home-baked cookies, cupcakes, pastries, and more!
Not your average, everyday coffee shop, we offer a unique setting and unique menu options for all ages to enjoy. From deeply rich roasts to creamy and smooth flavors, you're sure to find the drink combination that's perfect for your taste buds. With dairy-free options and freshly roasted beans, our food and drinks are always high-quality and inclusive. We believe everyone deserves to indulge in a delicious drink or treat, regardless of their age or dietary needs. With endless options and friendly staff, you can find exactly what your taste buds are craving.
Whether you're a local to Scottsbluff, Nebraska, have come to enjoy the Oregon Trail, or are traveling from out of town, the Emporium Express is always happy to have you! Find mouthwatering coffee and fresh smoothies to tasty tea and even home-baked treats. Stop by our coffee shop today!
About Emporium Express
It all starts with quality beans. We proudly serve espresso and coffee beans from Jackie's Java located in Ft. Collins, CO. Our beans are roasted fresh every week!!! Go ahead, ask those other guys when their beans were roasted... I dare ya!!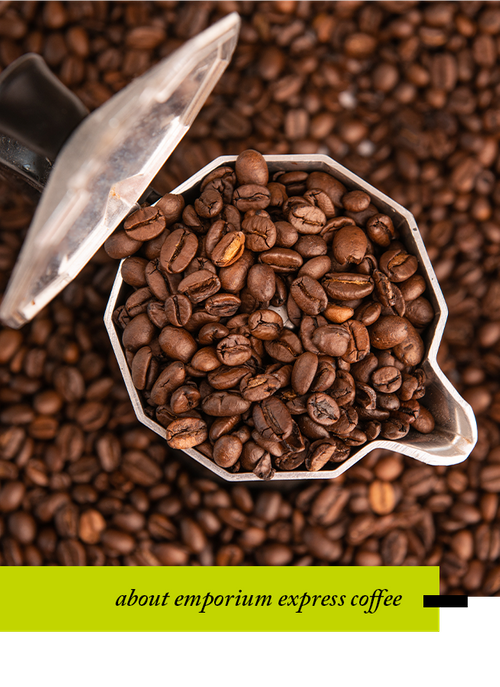 So why does our coffee taste so good at Emporium Express?
We never really know when we will be hiring next, but feel free to stop by either location to fill out an application.
Current open positions at Emporium Express will be posted on Indeed.com
Visit Emporium Express On Instagram & Facebook